North Hollywood Plumbing Services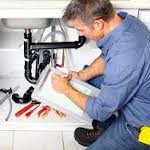 We have more than 40 years of experience in the plumbing and rooting industry, and we've always been a family-owned company. Our plumbers are some of the best you'll find in the rooter/sewer and drain cleaning business in North Hollywood. Our professional service experts are available 24 hours a day, and our prices are the most competitive in the market. If you have a drain or sewer that needs to be unclogged, we have expert technicians that will do the job right, without having to come back again and again. Our rooter experts can take care of any and all of your needs. We offer professional integrity, reliability and outstanding customer service, along with affordable prices, making us the only North Hollywood plumbers you'll ever need to call for all of your drain/sewer and rooter problems.
Excellent Customer Service
Whether you need a plumber in North Hollywood or anywhere else in the Los Angeles area, you won't need to look any further! We make customer service and satisfaction our top priority! Our professional plumbers will make sure that your problem is taken care of to your standards.
Affordable Plumbing Repair and Service
We offer affordable plumbing repair and services, because plumbing problems should never cost you an arm and a leg. Our affordable repairs, installation and other services are available to customers anywhere in North Hollywood and the San Fernando Valley.
Rely On Us for These Drain and Plumbing Services:
Rooter and sewer/water line service
Drain snaking and unclogging
Garbage disposal installation/replacement
Water heater (including tankless models) installation/replacement
Servicing of faucets/tubs/showers/toilets
Preventative maintenance
Pipe repair installation/replacement
Leak detection
We offer 24 hour emergency plumbing service and repairs throughout the county. You can rely on us to get the job done in a timely manner and for a price you can afford. Contact us today, we look forward to your call.